Fix the Hyper-V virtual switches after updating to Windows 11 (22H2)
Disclaimer:
All information and content in this blog post is provided without any warranty whatsoever. The entire risk of using this information or executing the provided content remains with you. Under no circumstances should mentioned persons or vendors, the author, or anyone else involved in creating these blog posts be held liable for any damage or data loss.
I initially wrote this blog post on behalf of
Mindcore,
and an agreement between us allows me to re-publish it on my blog as well. - Please visit the
Mindcore Techblog
​
Are you running Hyper-V on your Windows 11 device, and are the virtual switches broken after installing the Windows 11 version 22H2 feature update? – Then read this small post, as it might help you fix the issue. Last night I noticed that the Windows 11 version 22H2 feature update was available on a device that I use for pretty much everything in my daily life, including a Hyper-V lab environment. So, I went ahead and installed the feature update, and everything seemed to be okay afterward (Phew! What a relief…). But that was until I turned on my lab environment and noticed that none of my VMs had Internet connectivity.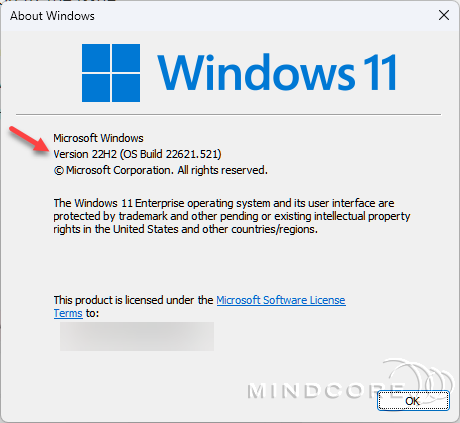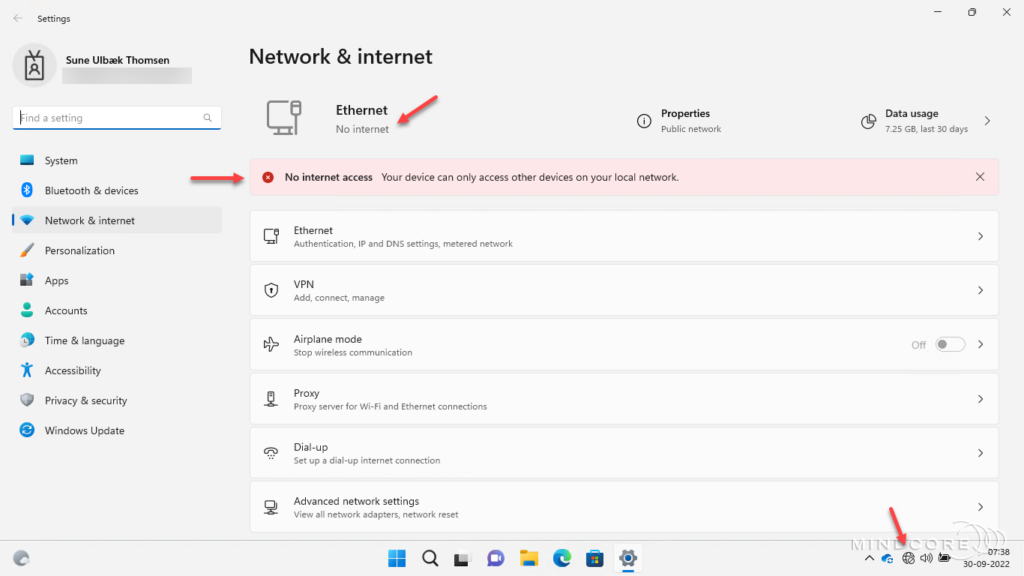 So, the first thing I had to confirm was that the virtual switches had not been changed or deleted during the feature update, and thank goodness, it turned out that they were still present in Hyper-V Manager.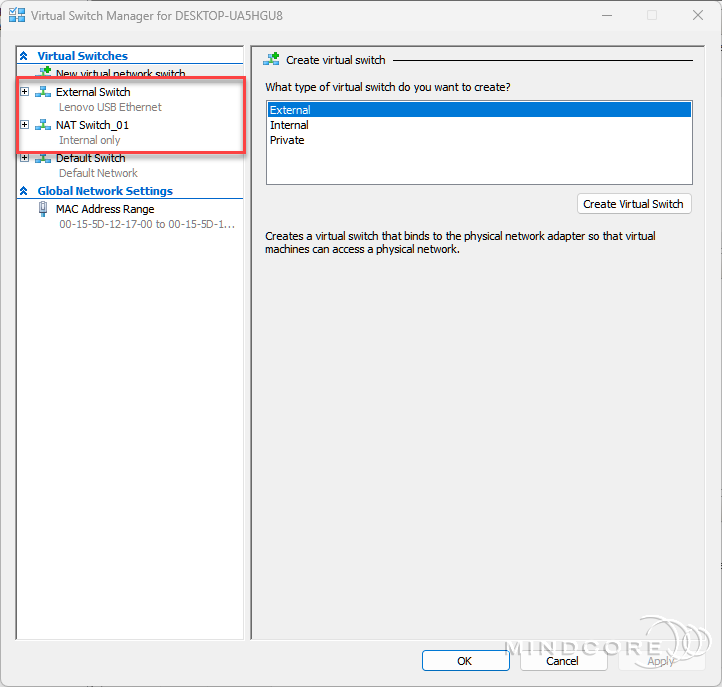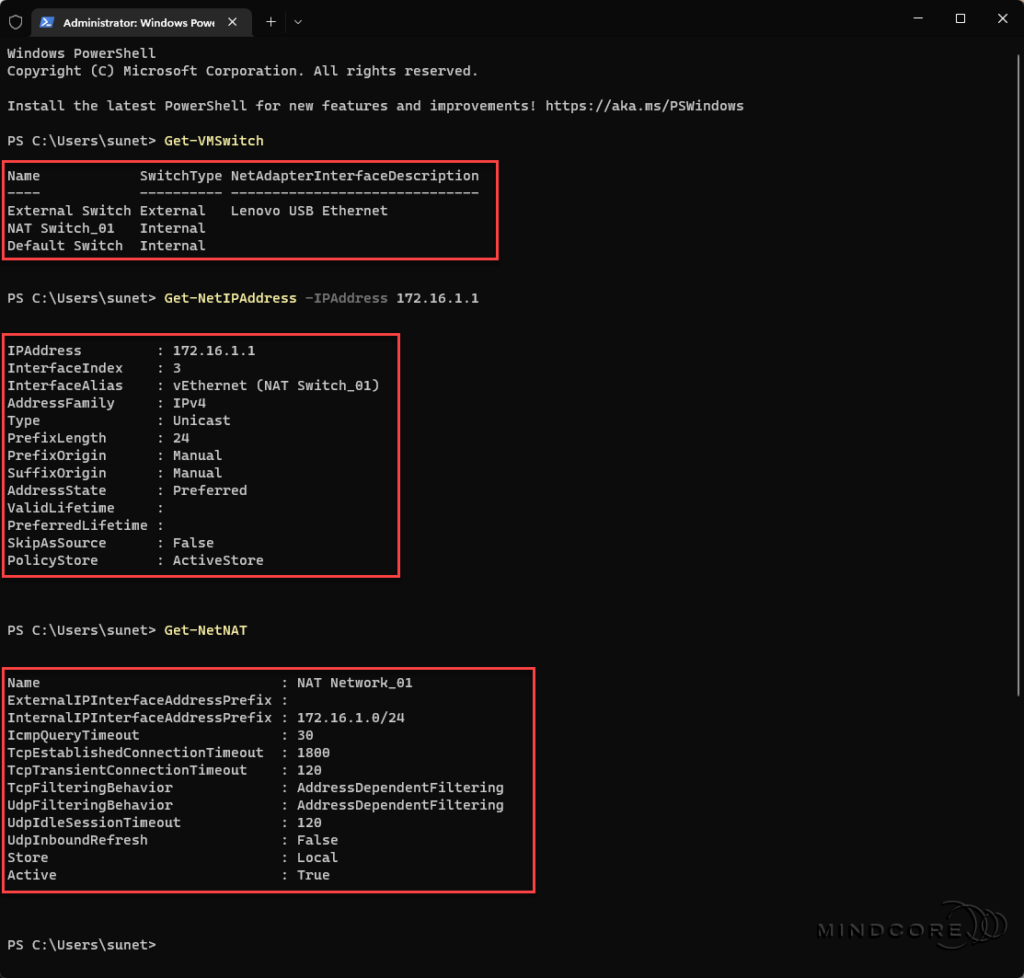 Okay, what's going on then? – Well, let's find out! Luckily, this is not my only lab environment! So, I started an investigation by comparing the virtual switches with those in another lab environment, which led to the discovery of a switch extension called "
Microsoft Azure VFP Switch Filter Extension
". I suspect that the feature update has caused the "
Microsoft Azure VFP Switch Filter Extension
" to be enabled!
The fix is pretty easy! Just untick the
Microsoft Azure VFP Switch Filter Extension
for each virtual switch. Type
Hyper-V
in the search line next to the start button and click
Hyper-V Manager
.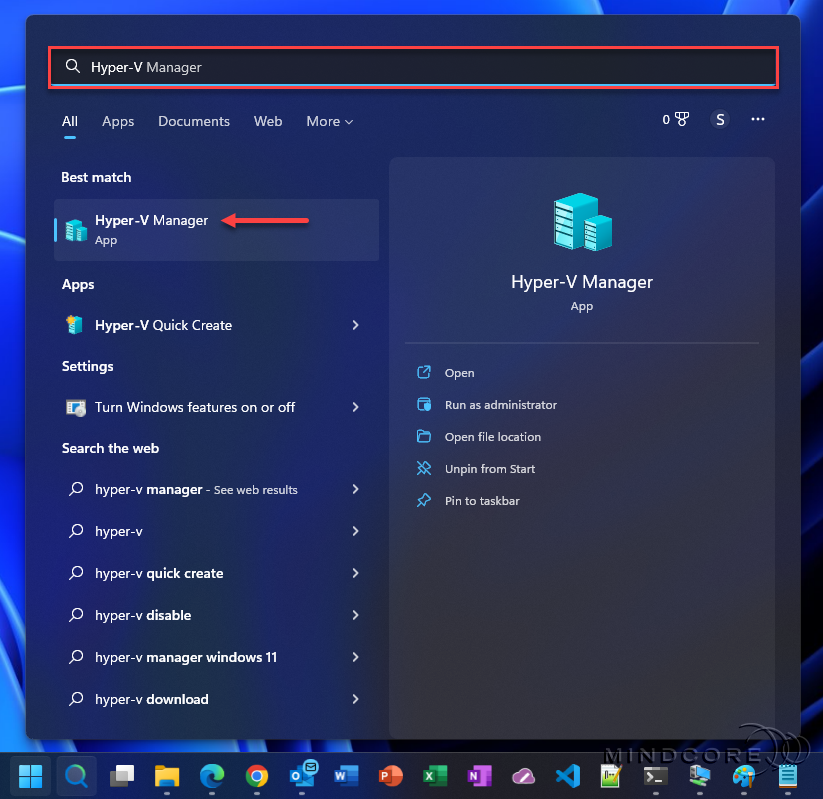 Next, right-click on the
Hyper-V Server
and select
Virtual Switch Manager…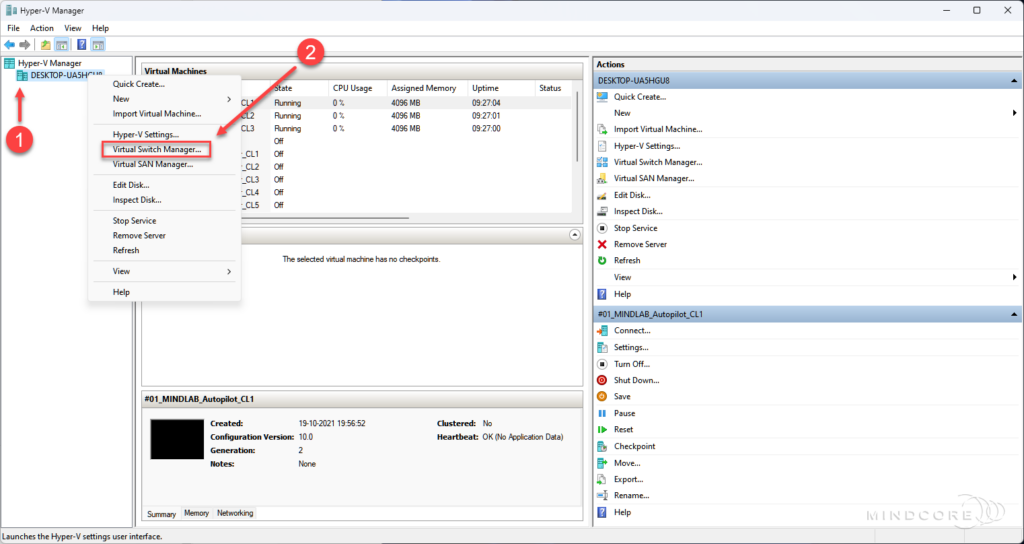 Expand the
Virtual Switches
and select
Extensions
. Untick the
Microsoft Azure VFP Switch Filter Extension
and click
OK
.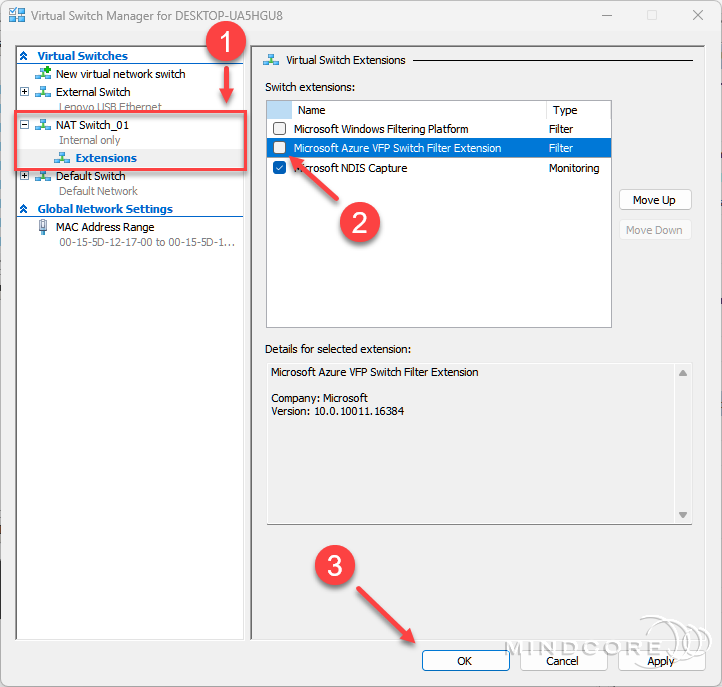 Click
Yes
if you see the below warning.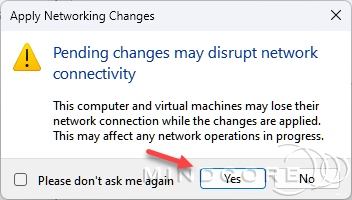 Now, reboot your VMs, and that's it! – Everything should now function as normal again. Awesome!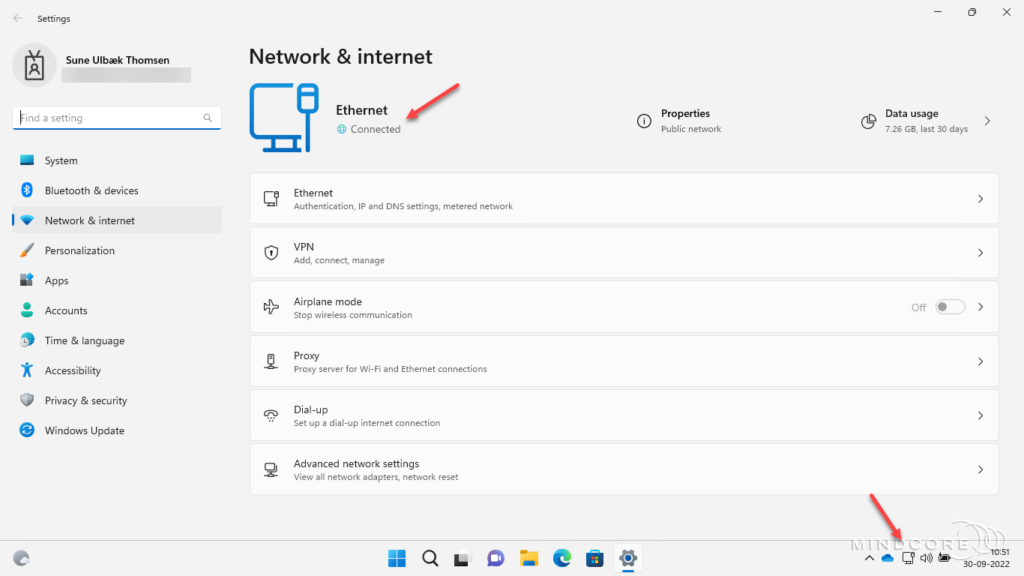 After installing the feature update, I noticed that the feature
processor resource control
had been disabled.
Note
Hyper-V host CPU resource controls introduced in Windows Server 2016 or later allow Hyper-V administrators to better manage and allocate host server CPU resources between the "root", or management partition, and guest VMs. –
See the Hyper-V Host CPU Resource Management
​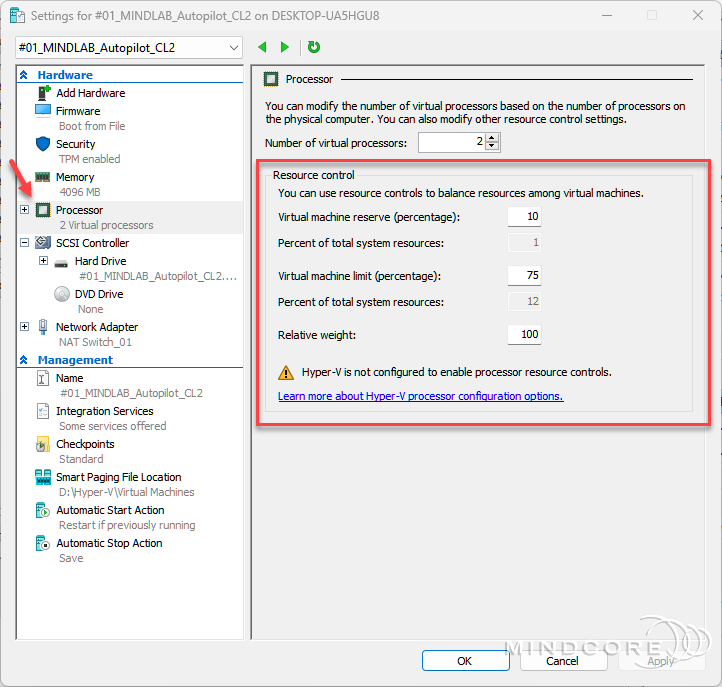 Run the below command if you want to re-enable this feature.
bcdedit /set hypervisorschedulertype classic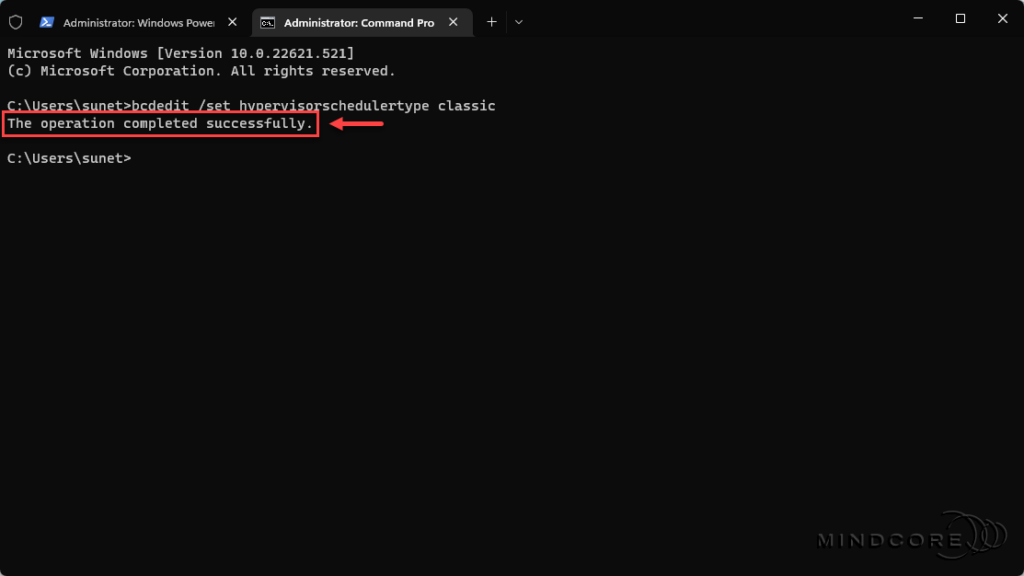 Reboot the device hosting your Hyper-V environment to complete the re-enablement of this feature.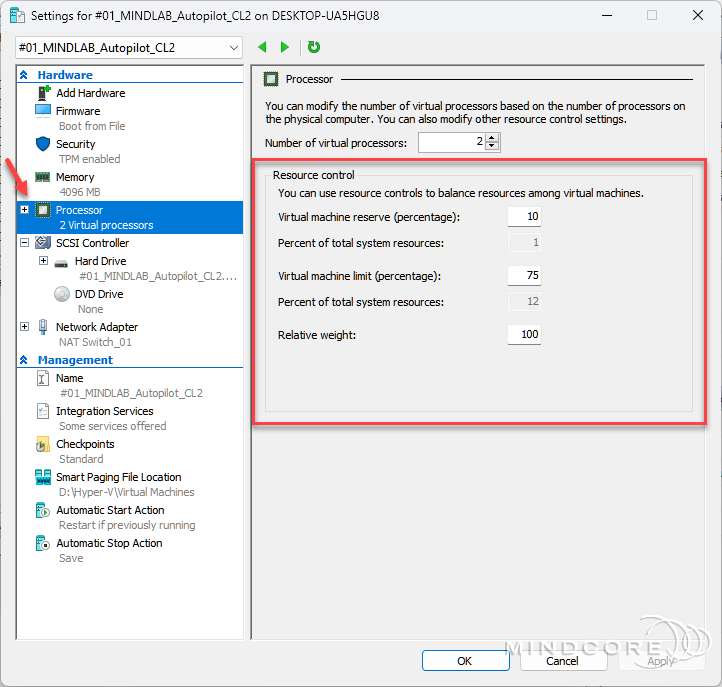 In this blog post, you learned how to fix your Hyper-V virtual switches if they broke during the Windows 11 version 22H2 feature update. I hope this can help others, so they don't have to spend time investigating this issue. That's it, folks. Happy fixing! If you have any questions regarding this topic, please feel free to reach out to us.